Meticulously painted still lifes, a human mummy and a priceless Emperor's Cup – what an astounding, and enormous collection it is that Aachen's civic society has gathered together since the late 19th century and presented to the city. It has made Aachen the home of one of the largest municipal art collections in all of Germany.
Art and culture are a long-standing tradition in Aachen. This is evident not only in the museums – with their masterpieces of contemporary art, a Carolingian child's sarcophagus, or furniture from the Rococo period. Aachen's Cathedral Treasury is one of the most renowned repositories of church treasures in the world. In 1978, as the first monument in Germany to be recognised in this way, Aachen Cathedral was placed on the list of UNESCO World Heritage Sites. Herbert von Karajan and Wolfgang Sawallisch both started their careers at the "Theater Aachen". The Aachen Symphony Orchestra today is one of the best ensembles in the state of North Rhine-Westphalia. And year after year, the "Schrittmacher Festival" – taking place on both sides of the border between Germany and the Netherlands – delights all fans of avant-garde dance.
Aachen is alive with culture: indoors and outdoors, loud and soft, established and alternative.
Curtain up for the international choir festival "Chorbiennale", for the "Kurpark Classix" festival, for comedy in the basement, for Macbeth on stage, for rock, jazz and electro music at the Open-Air September Special, for readings on the Lousberg, for New Music at the Old Spa Casino, for Jochen Distelmeyer in the Music Bunker...
Photos: Stadt Aachen, Andreas Herrmann, Sandra Borchers, www.instagram.com/wirkucknkunst (Agnes Schliwka)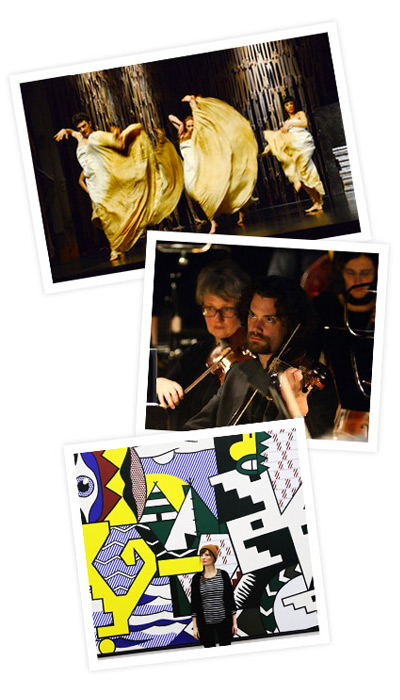 @stadtaachen
auf Instagram